Following the release of the "Tunnels of Terror" DLC back in April, Warner Bros and Turtle Rock Studios have revealed the next major Back 4 Blood DLC expansion in "Children of the Worm", which is set for release on August 30. Children of the Worm will feature a brand-new story campaign, a new Cleaner, new weapons, accessories, and cards, as well as a heap of new skins for characters and weapons.
Details are still to come for the expansion, but this time around, players will face gun-toting cult as their main adversaries. To counter this, a new Cleaner known as "Prophet" Dan, a gun toting, self-proclaimed preacher of the end times, will be joining the crew. Players will also have access to the new Bear Trap weapon, as well as the Lockjaw rifle. Children of the Worm will also include eight exclusive character skins and 12 exclusive weapon skins.
Available for PC and consoles, Children of the Worm can be had via the Back 4 Blood Annual Pass, Back 4 Blood: Deluxe Edition, Back 4 Blood: Ultimate Edition, or via standalone purchase. And if you've been on the fence over whether to snag Back 4 Blood, check out our review. It's not without its issues, but it's still a fun time.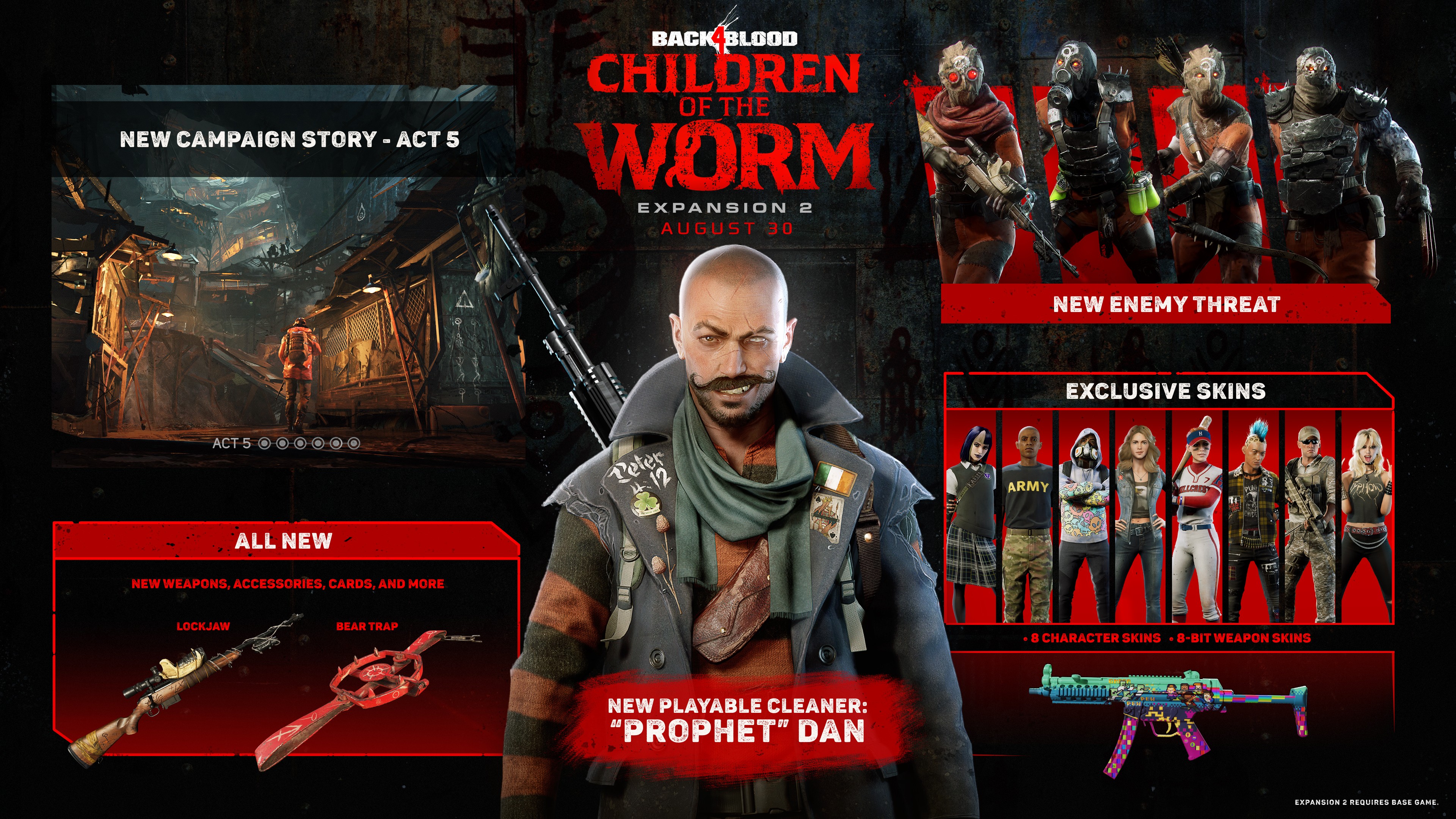 The post Next 'Back 4 Blood' Expansion "Children of the Worm" Announced for August 30 appeared first on Bloody Disgusting!.
source
https://bloody-disgusting.com/video-games/3726007/next-back-4-blood-expansion-children-of-the-worm-announced-for-august-30/