After the leak of Destroy All Humans! – Clone Carnage last week, you're probably wondering about Destroy All Humans! 2: Reprobed. Wonder no more, as THQ Nordic and developer Black Forest Games have announced that the remake of the 2006 original will be arriving August 30th for PC via Steam, Xbox Series and PlayStation 5.
In fact, if you pre-order the game now, you'll get Clone Carnage for free!
Reprobed is a full remake of the original game, "adding and improving features while (re-)building the game from scratch in shiny Unreal Engine 4 visuals."
In Destroy All Humans! 2, set 10 years after the original game, Cryptosporidium-137 (our "hero" from the first game) is dead, and has been replaced with his clone, Cryptosporidium-138. The KGB have shown up, and see the Furons as a threat to the Soviet Union. They destroy the Furon mothership, and now Crypto is out for revenge.
And speaking of Destroy All Humans! – Clone Carnage, the standalone multiplayer DLC is available now on PS4, Xbox One, and PC for $12.99. This standalone downloadable content comes with four modes (Rampage, Armageddon, Race, and Abduction), six maps, and up to four-player multiplayer. There's also split-screen local two-player multiplayer.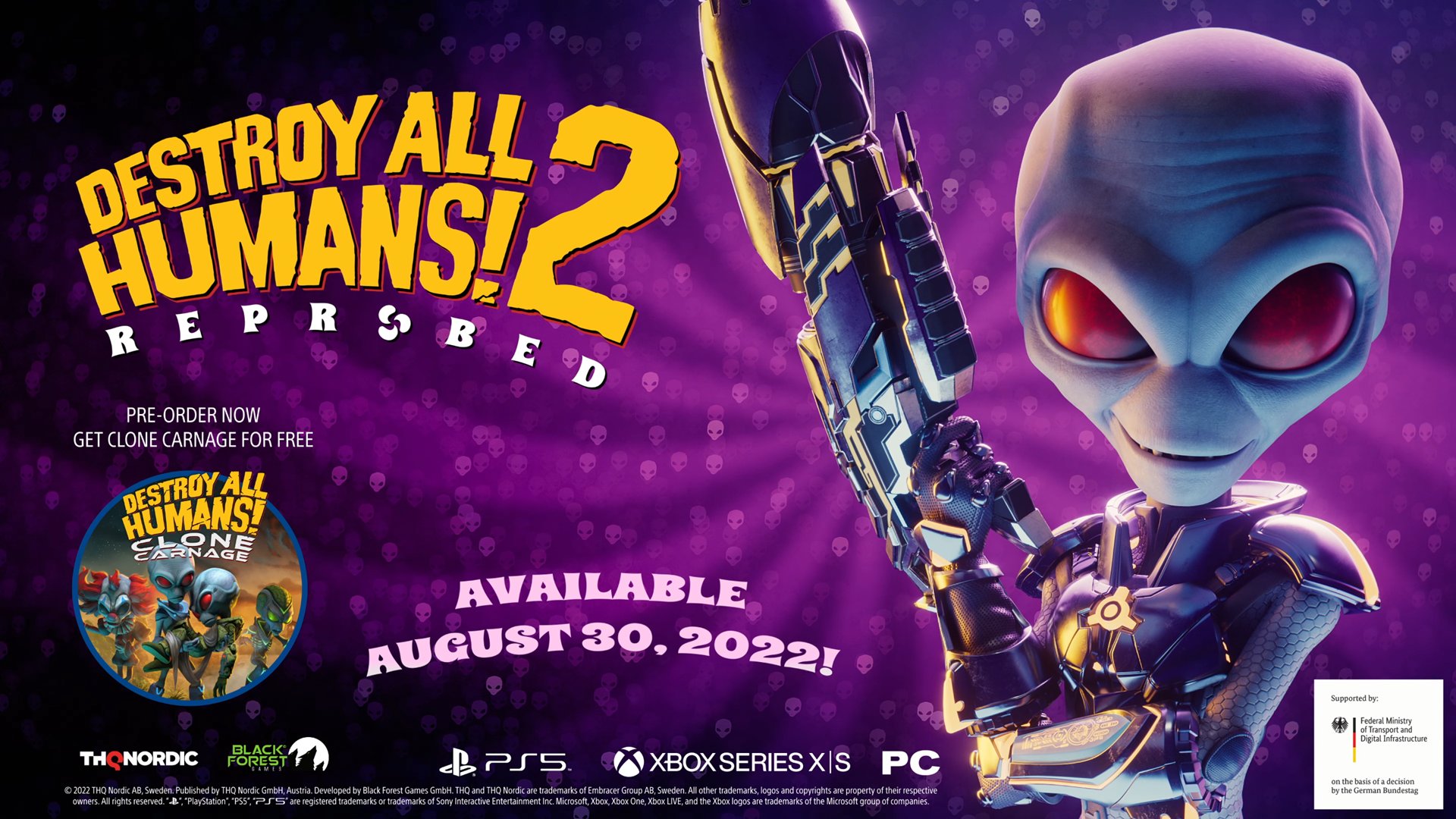 The post 'Destroy All Humans! 2: Reprobed' Invades on August 30th [Trailer] appeared first on Bloody Disgusting!.
source
https://bloody-disgusting.com/video-games/3716986/destroy-all-humans-2-reprobed-invades-on-august-30th-trailer/